These tags were all done using the new Gothic Romance taggers kit from Scraps by j0eswife. I had written up the tut for the first tag this morning when the computer crashed. It's been very uncooperative today. I had the tag saved, but the tut was not saved and so it's gone to cyber heaven (or hell, or where unsaved tuts go). So I will either re-write the tut for "My Little Pet" or I'll do yet a fourth tag and tut that. There's enough here to throw several dozen tags - LOL.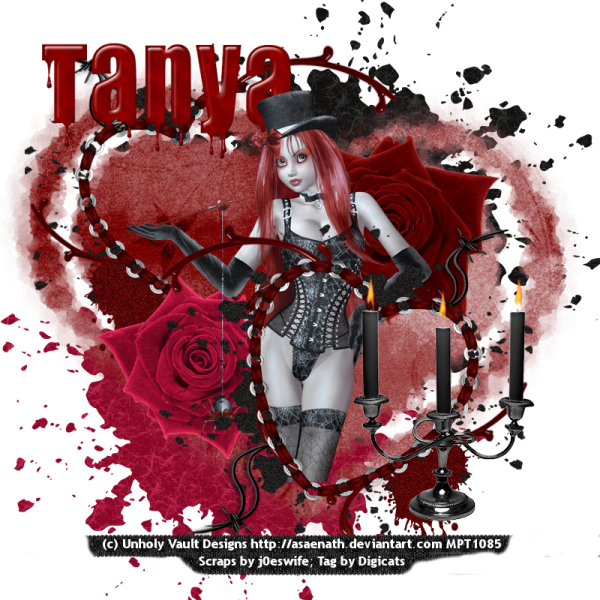 I love Unholy Vault Designs. The tube is called Arachne. The problem with re-writing the tut for this tag is um...I forgot which paper I used. There are 100 in the kit. Plus an overlay. Yikes!
I know, I know, there's a PG rated version of this tube, but there's something about the black tape over the nipples that just really bothers me. I mean...wouldn't that hurt when you took it off?
This is another great Diana Martinez tube. I REALLY like her stuff.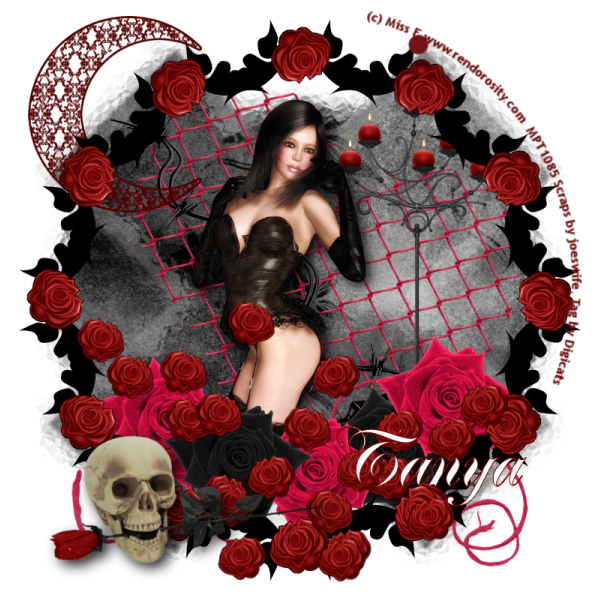 The full title is "I never promised you a rose garden". The tube is by Miss E, who I believe has left MyPSPTubes.